Turn it to 11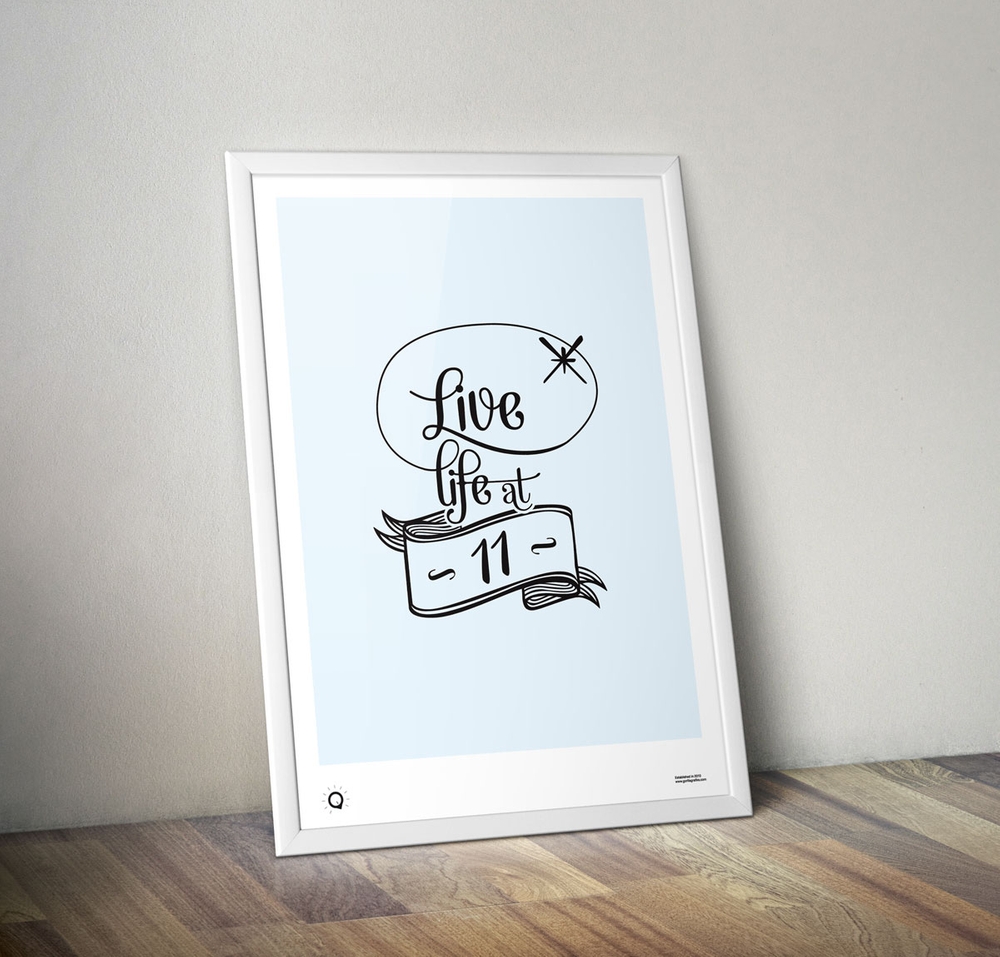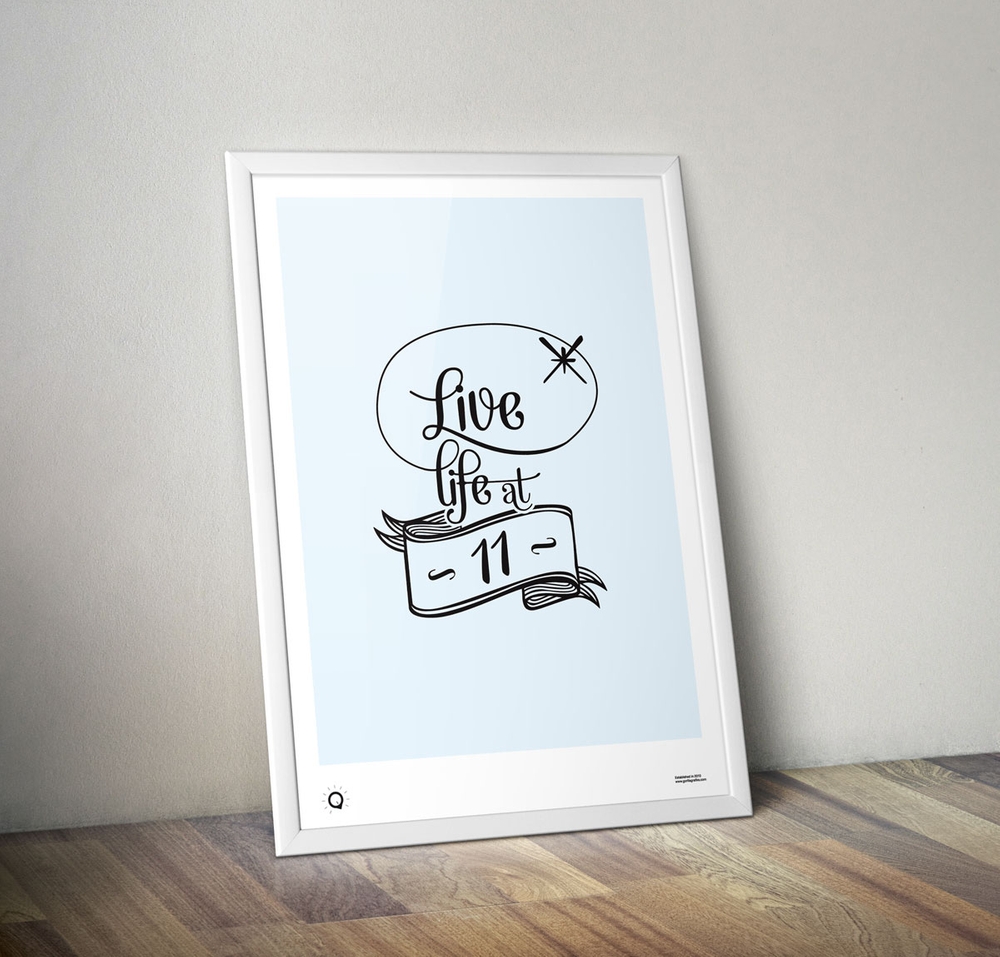 Turn it to 11
'Turn It To 11' is a typographic illustration inspired by the film 'This is Spinal Tap', where Nigel Tufnel explains why all the dials on their amp go up to 11. It's to give them that extra push when they're at 10 and want to go one louder. This print prompts us all to do this in the way we live our lives. "Live life at 11".
Paper Size: A3 (297mm x 420mm)
Paper Stock: 160gsm Silk
All prints sold are unframed.