Foil Block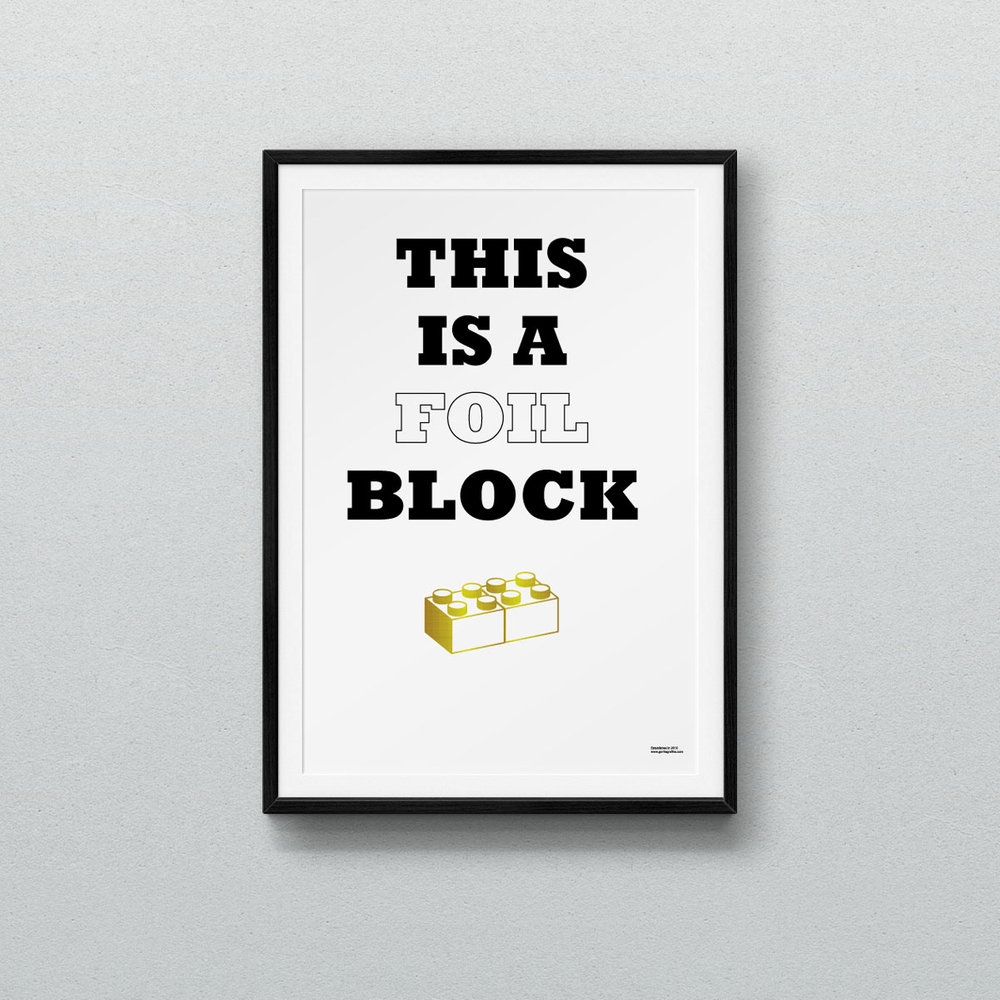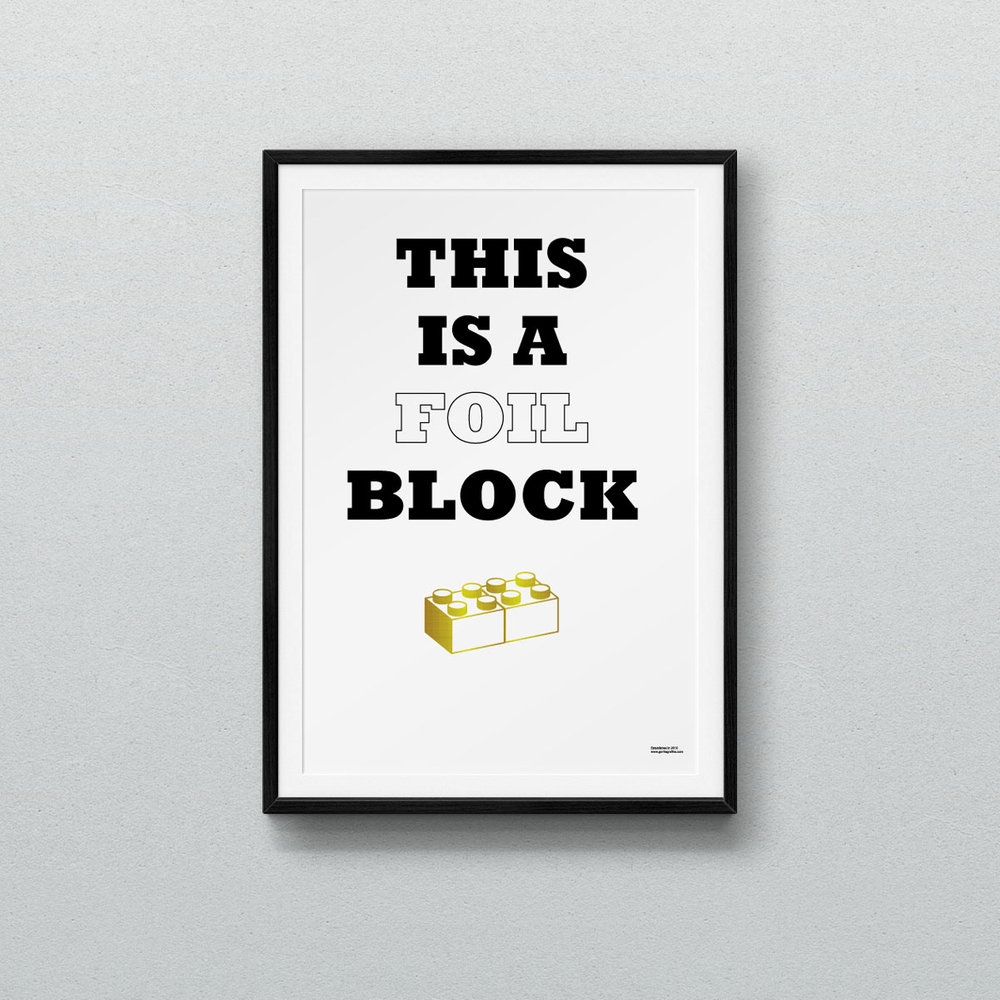 Foil Block
A bold typographic print based on the printing process of foil blocking. The statement 'This is a foil block' refers to the foil blocking of the graphic as well as describing the block itself.
The LEGO styled block has been hand foil blocked with gold foil. Some foil coverage may vary slightly.
Paper Size: A3 (297mm x 420mm)
Paper Stock: 160gsm Silk
All prints sold are unframed.