All About Distance [SRA2]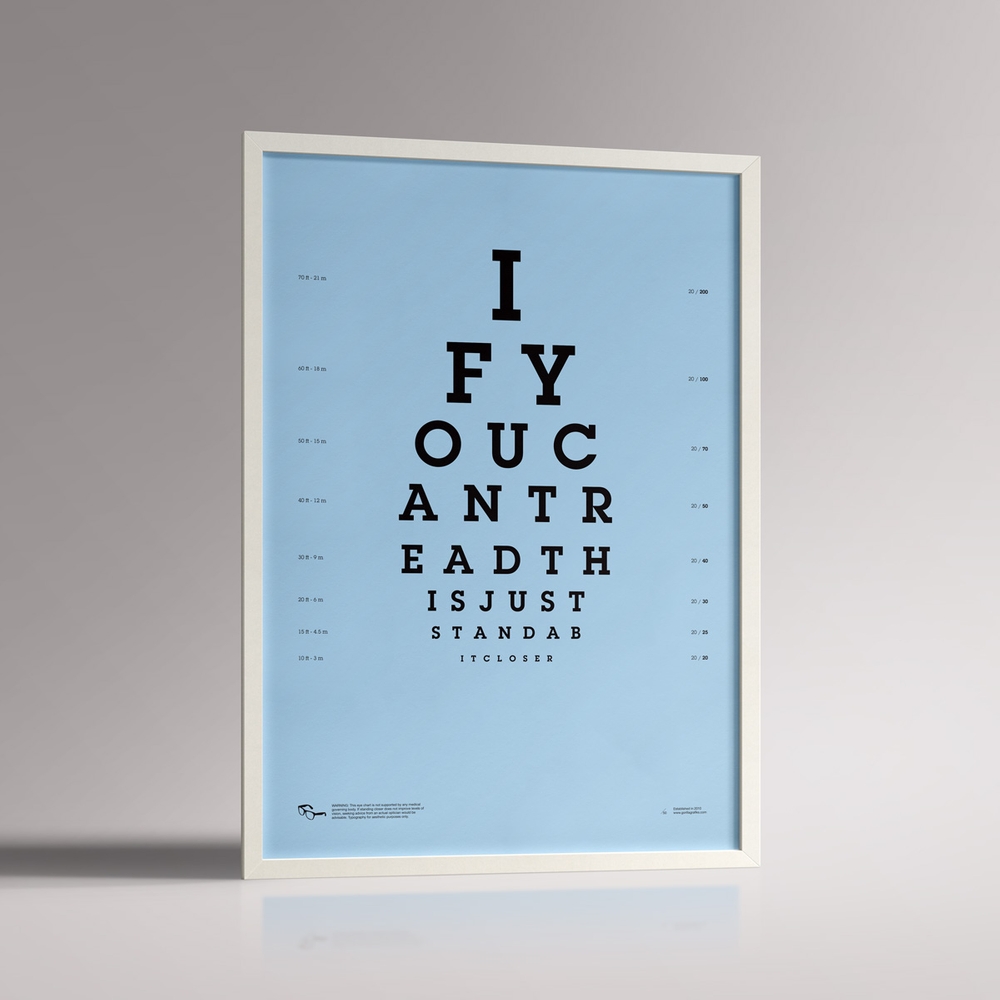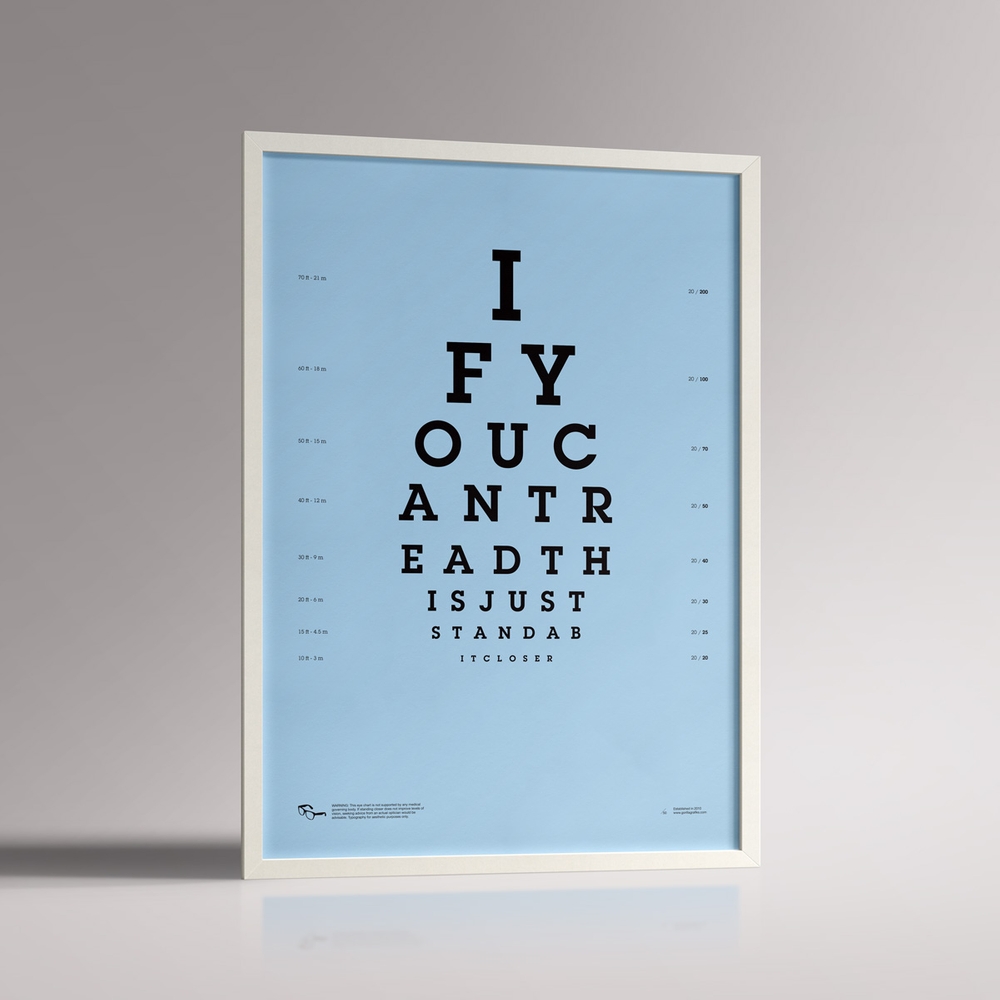 All About Distance [SRA2]
50 Limited Edition Screen Prints.
'It's all about distance' is a typographic print based on the typical optician eye charts to measure vision. Illustrating how sometimes things can become clearer if you look or 'stand' a little closer.
Bottom Left Text:
"WARNING: This eye chart is not supported by any medical governing body. If standing closer does not improve levels of vision, seeking advice from an actual optician would be advisable. Typography for aesthetic purposes only."
Paper Size: SRA2 (450mm x 640mm)
Paper Stock: 225gsm Merlin Blue Kaskad
All prints sold are unframed.